Private, exactly for your needs tailored husky safari with lunch brake!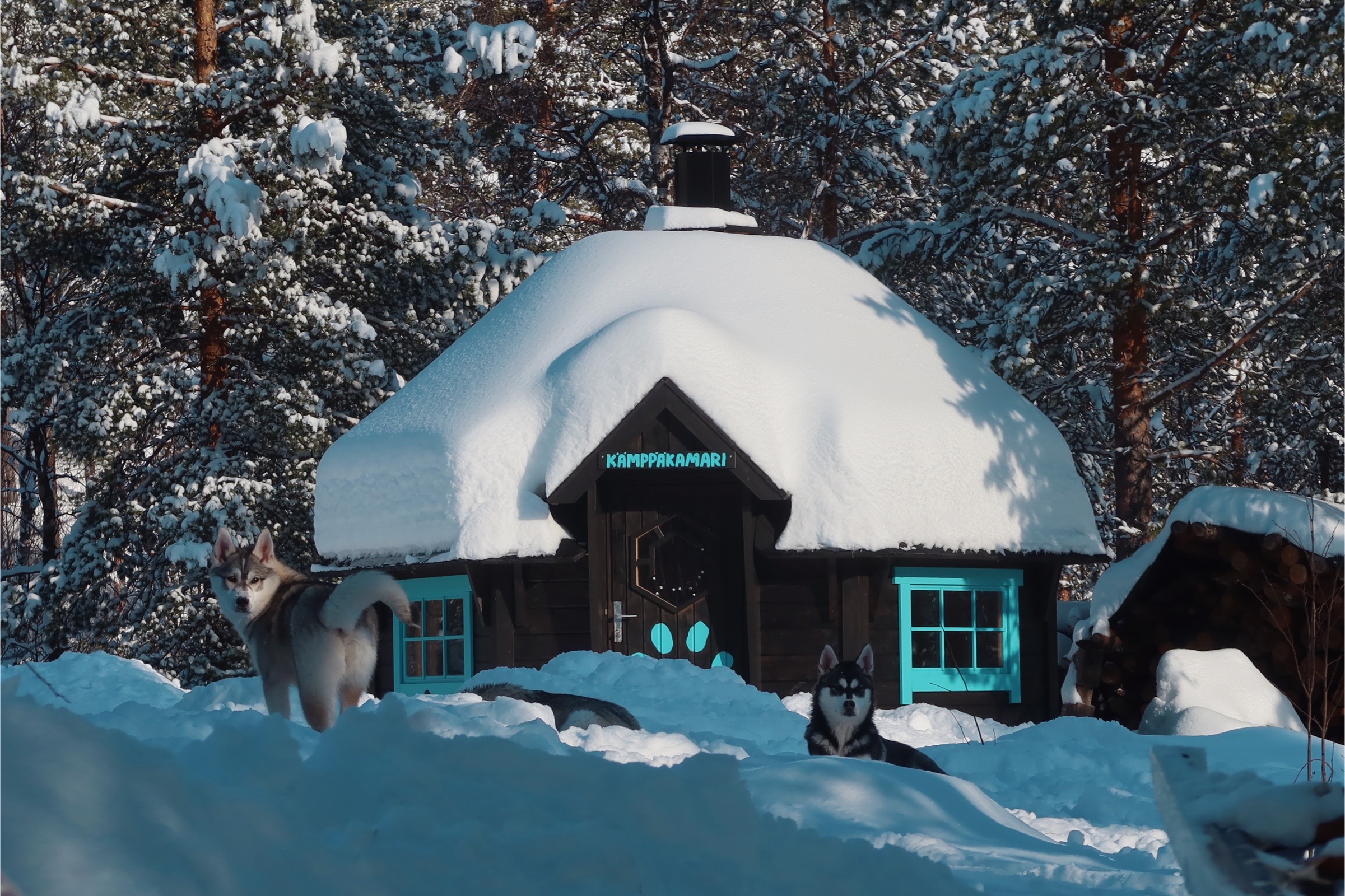 Our small pack of huskies welcomes you on the sledge ride of a lifetime through the Finnish Lapland winter forest. Enjoy the extraordinary winter landscapes and the enthusiasm and strength of our dogs through the untouched wilderness. The calm of the woods, silence and white snow everywhere your eyes can see, is really once in a lifetime experience!
Duration 4 hours
Lunch Safari include driving lesson, dog sled ride (about 2-3 hour). After our winter journey, we'll enjoy salmon soup, cup of tea or coffee and some local delicacies in our warm hut. Two adults and one kid fit in one sled.
PRICE 450€ / person
Kids under 6 years 400€
Our dogs are friendly and gentle, people loving animals; this is something you can truly sense while petting and cuddling the dogs after the sled ride.
To us dogs are dear friends and family members, and this atmosphere you'll enjoy throughout the day visiting us. Each trip is designed with loving respect towards each individual dog.
Available end of December – April
Transportation is also available, please inquire for more information: pauliina@happyhuskies.fi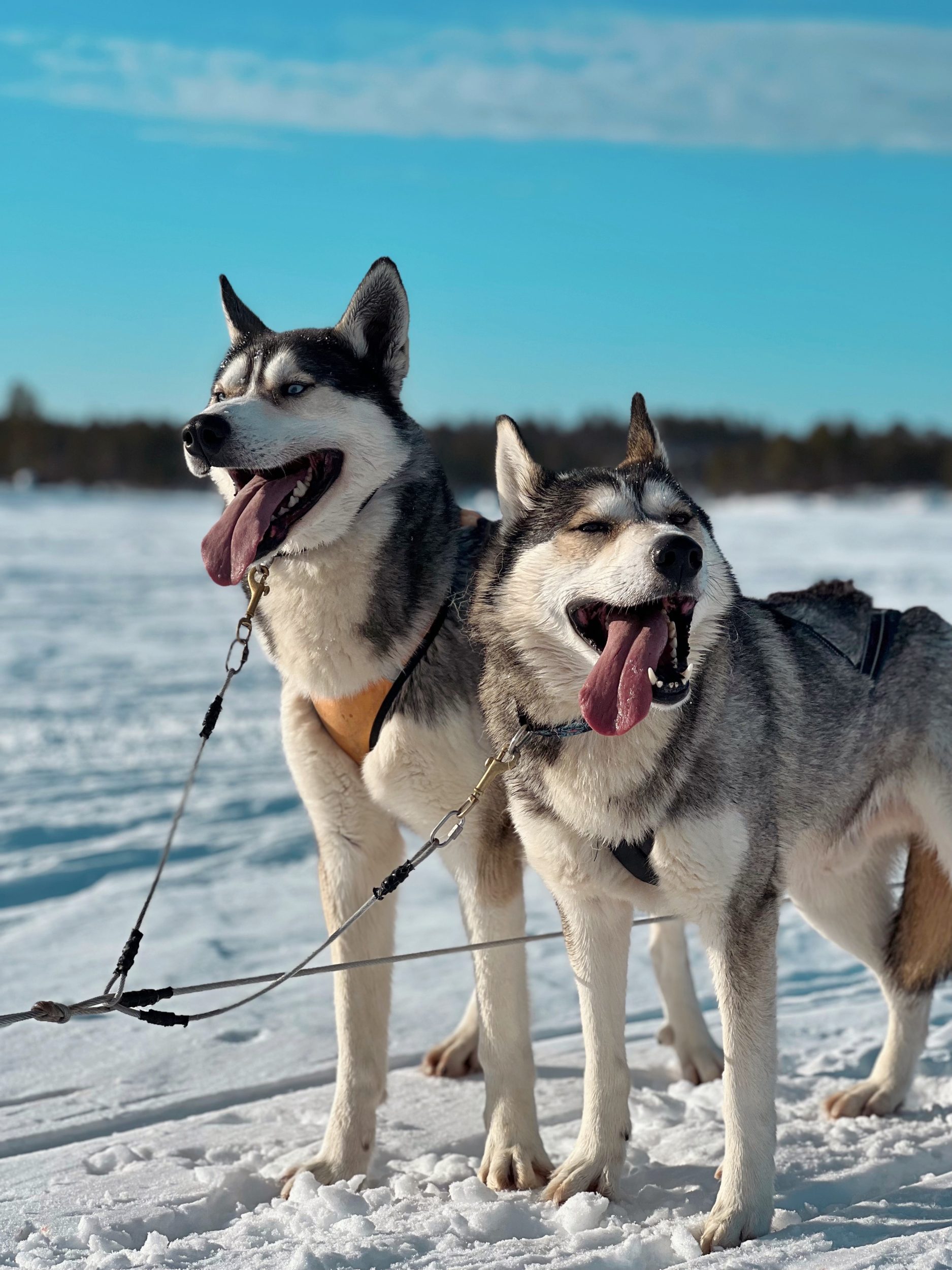 Cancellation Terms
To cancel your participation in any of our programs, please contact us at pauliina@happyhuskies.fi
100% refund for cancellation made at least 30 days before the beginning of reservation.
50% refund for cancellation made later than 30 days and latest 24 hours before the beginning of the reservation.
No refund for cancellations made 24 hours or less before the beginning of the reservation. In addition, no refund for not showing up or being late.