Jump on a dog sled ride without snow!
Did you travel to Lapland just as the snow melted or did you come to enjoy the beautiful autumn colors of Lapland? Do you want to go on a dog sled safari, but it's not possible without snow? NOW IT IS!
Private Husky Wagon Drive is the best way to enjoy the energy of the dogs and see how much they love to pull. With Husky Wagon Drive, you can sit in the wagon and, if you wish, try driving yourself. The wagon can accommodate two people.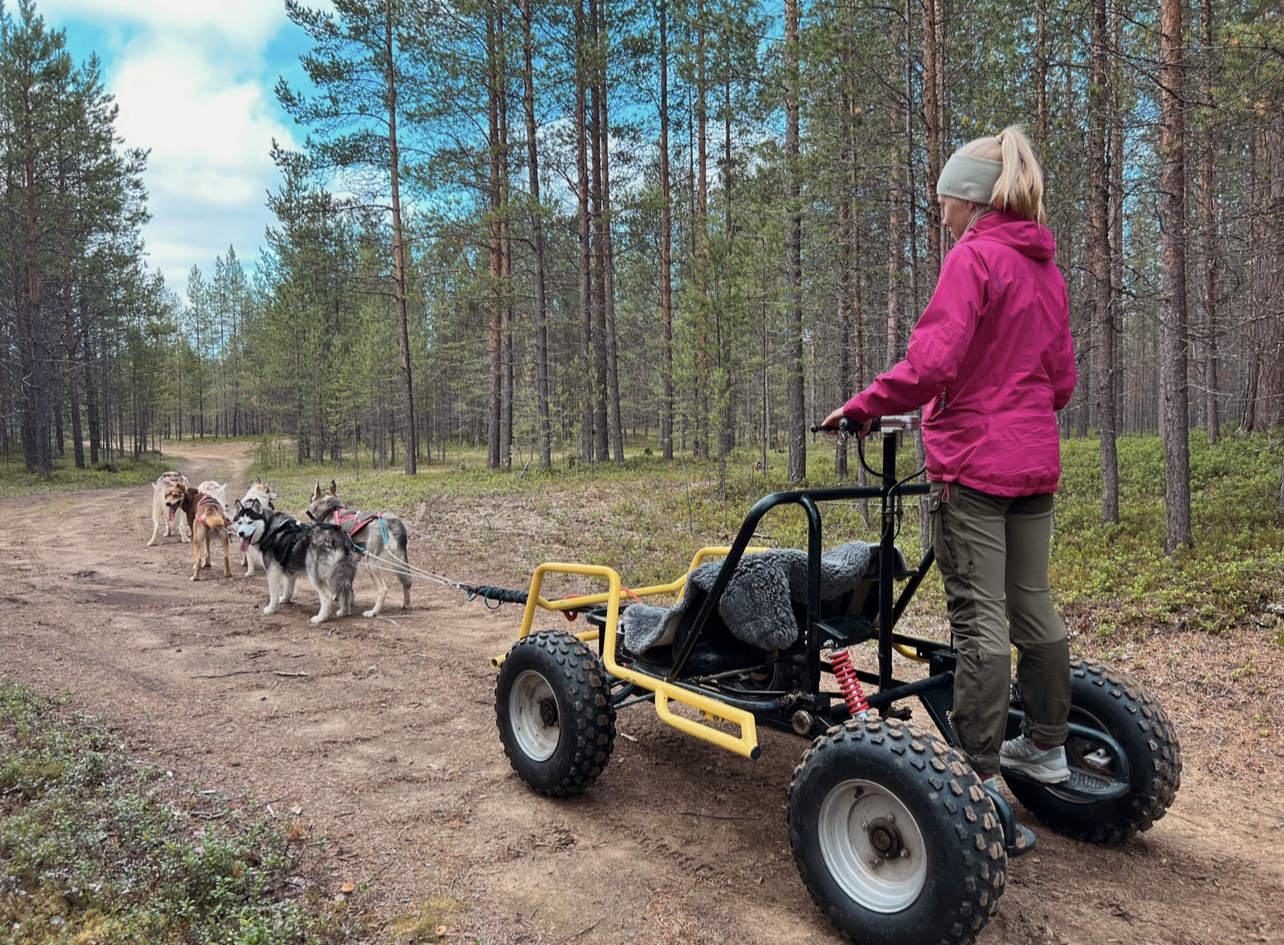 HUSKY WAGON DRIVE
Duration 1,5 hour
Price 130€ /person
Husky Wagon Drive include Kennel Visit, husky wagon ride, hot drink and snack in kota after ride.
Rain gear is available for borrowing!
AVAILABLE
Autumn: August / September – beginning of December
Spring: end of April – May
(temperature must be under +10°C)
Transportation is also available, please inquire for more information: pauliina@happyhuskies.fi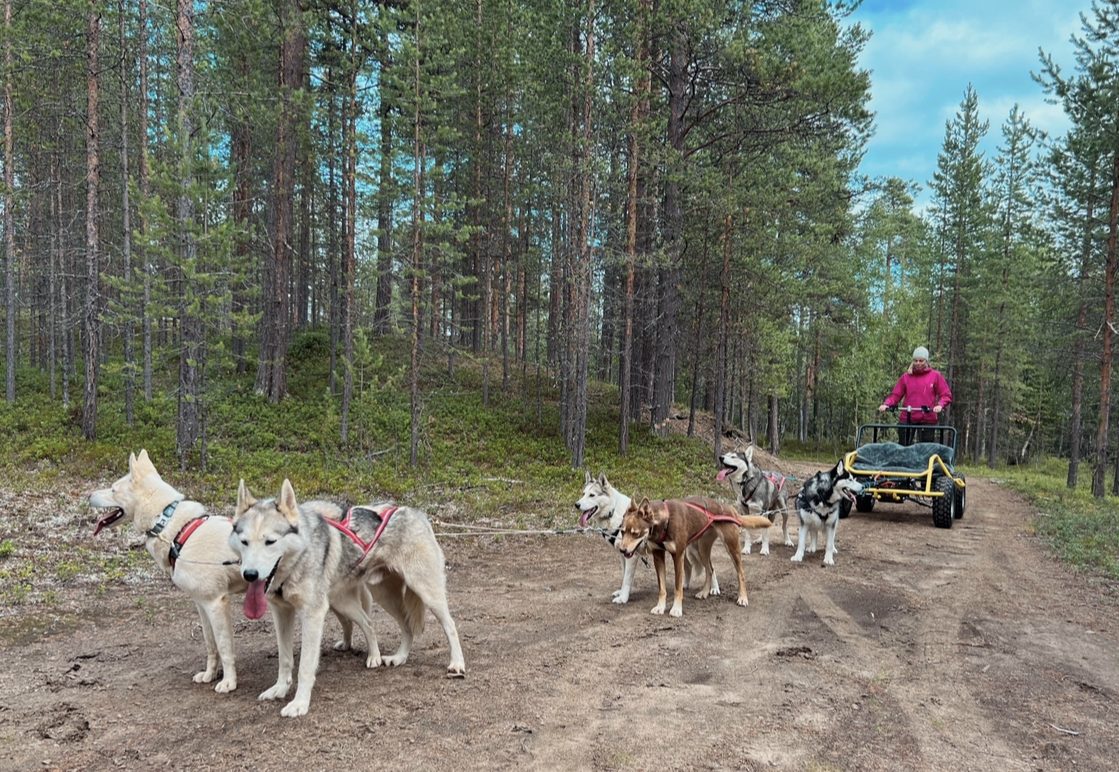 Cancellation Terms
To cancel your participation in any of our programs, please contact us at pauliina@happyhuskies.fi
100% refund for cancellation made at least 30 days before the beginning of reservation.
50% refund for cancellation made later than 30 days and latest 24 hours before the beginning of the reservation.
No refund for cancellations made 24 hours or less before the beginning of the reservation. In addition, no refund for not showing up or being late.