Me and my huskies welcome you to get to know our life during a Kennel Visit!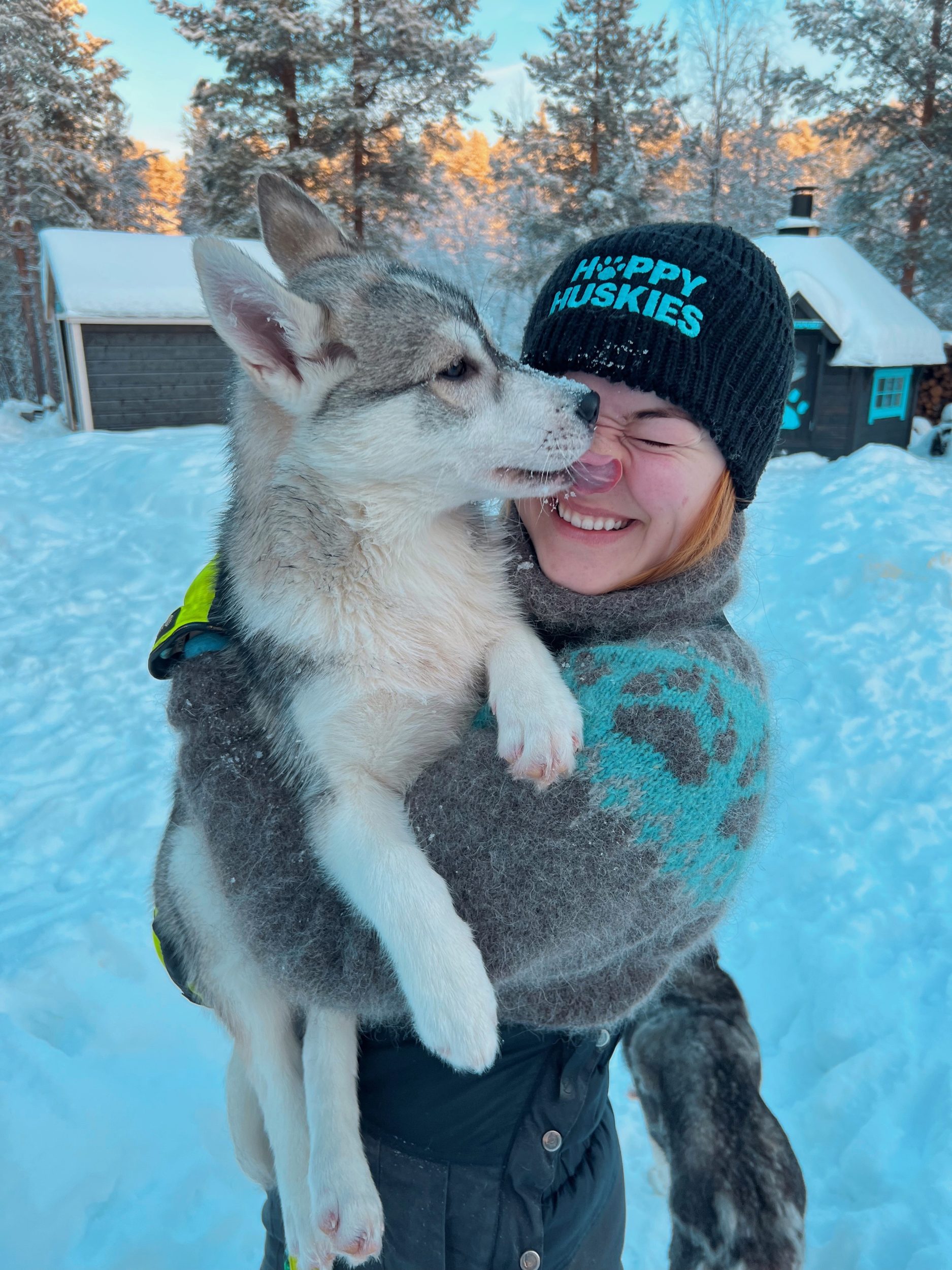 KENNEL VISIT
Duration 30-60 minutes
Price 40€ / person
Kids under 6 years 20€
*barrier-free
*child-friendly
Come and meet our pack of 12 Siberian Huskies and 3 Alaskan Huskies. During the Kennel Visit you will be part of our daily life, hear our stories and learn something unique about each dog. Most importantly, you will experience the seamless connection between dogs and humans.
Please, book before visiting!
+358 50 598 8488 or pauliina@happyhuskies.fi
Transportation is also available, please inquire for more information: pauliina@happyhuskies.fi