Experience the joy of movement and captivating nature around you!
Durartion 2 hours
PRICE 120€ / person
Attach your chosen dog to the pulling harness and head out to the wilderness. Husky Walk is a guided private hiking tour in the Lapland nature. It is a guaranteed fun way to exercise and the dogs' enthusiasm is infectious. From our pack of 15 huskies, you will surely find a suitable husky for yourself. On this tour, you will learn something new about the life of sled dogs!
WHAT INCLUDES? 
Kennel Visit
About one hour guided hiking
Hot drink and traditional Finnish cinnamonroll
Transportation is also available, please inquire for more information: pauliina@happyhuskies.fi
Available on summer and autumn, May – October.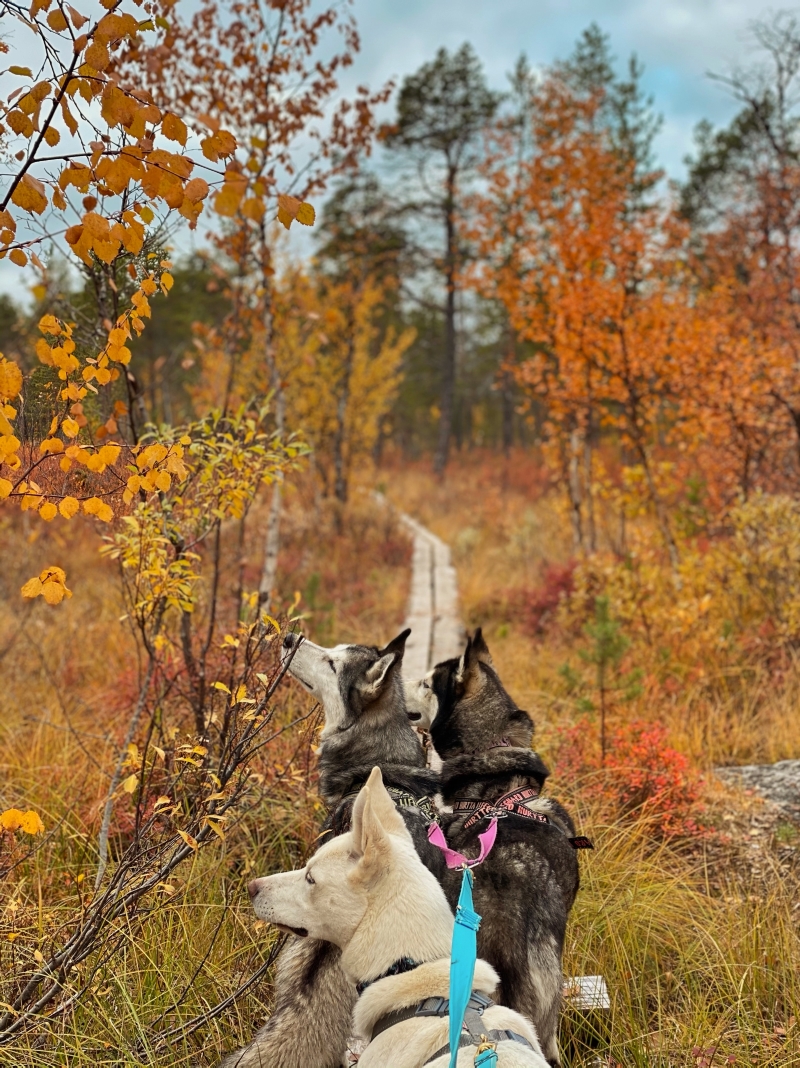 Cancellation Terms
To cancel your participation in any of our programs, please contact us at pauliina@happyhuskies.fi
100% refund for cancellation made at least 30 days before the beginning of reservation.
50% refund for cancellation made later than 30 days and latest 24 hours before the beginning of the reservation.
No refund for cancellations made 24 hours or less before the beginning of the reservation. In addition, no refund for not showing up or being late.